Jaragua Agroforestry System
Grupo Jaragua has been working for over 6 years on the development and implementation of its own agroforestry system, adapted to local conditions. To this end, we have established plant nurseries in the Biosphere Reserve area: Two in Oviedo, one in Anse-à-Pitres (Haití) and one in Duvergé to produce the plants to be used in the agroforestry plots.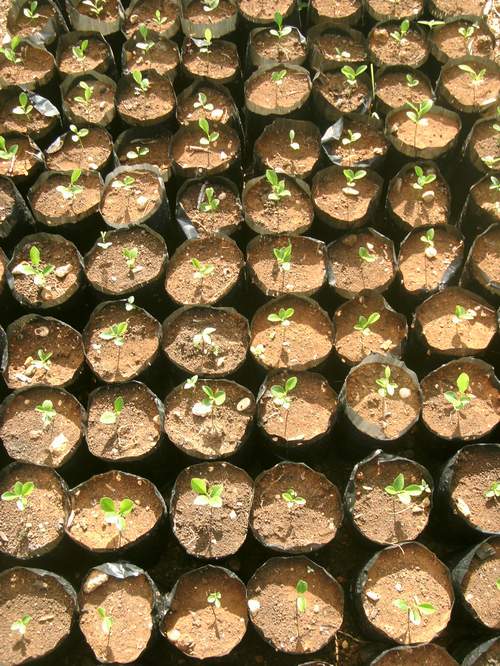 Most of the plant species are native, and many are also endemic and with commercial value or for household consumption. Thus, the system also helps preserve biodiversity. We have underway five pilot plots in Oviedo and three in Tres Charcos where we have implemented the system and are studying its success and applicability.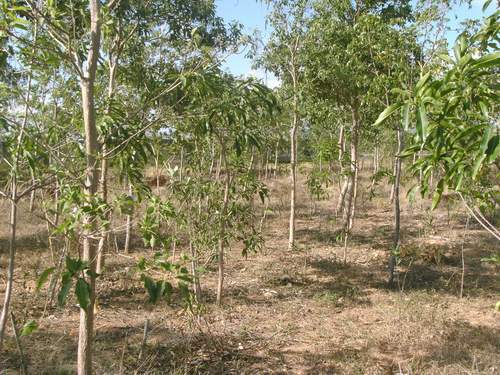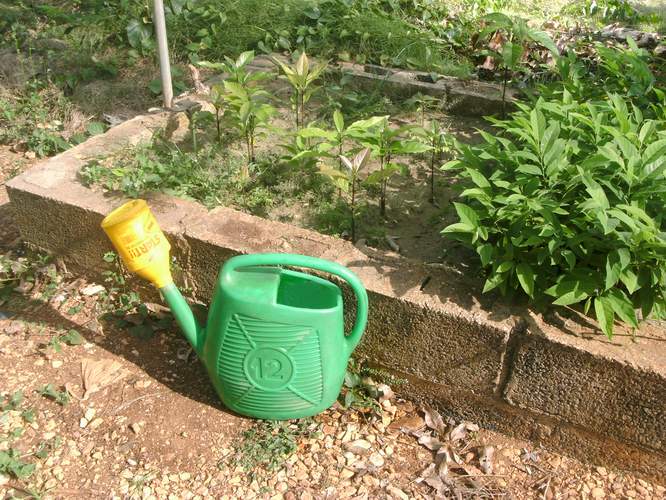 What is an agroforestry system?
For centuries, farmers have combined trees (for their products and services) with agricultural crops, these techniques are known as agroforestry systems.
Agroforestry systems have many advantages in comparison with tree-less systems (such as an open field or pasture), especially for poor farmers because they:
Have higher yields;

Produce a greater variety of goods for sale or consumption, making them a more secure investment;

Preserve better soils, nutrients and water;

Produce year-round;

Once they reach their full production time, they provide a sustainable yield for many years

The combination of trees, shrubs, and short cycle crops, they utilize better sunlight, nutrients and water than conventional crops.
There are numerous agroforestry systems, some very simple with few species, and some highly complex with hundreds of species, layers and crop durations. In our system, there is a mix of hardwood trees, perennial (including aromatic plants), and short cycle crops. The layers of the system (strata) are shown in the figure below :
Click on the different colored areas to see the plants for the three layers:




More photos...

Poster presented at the IX Congreso Latinoamericano de Botánica, 2006

Jaragua Agroforestry System Brochure (Spanish only)
This programme has received support from: