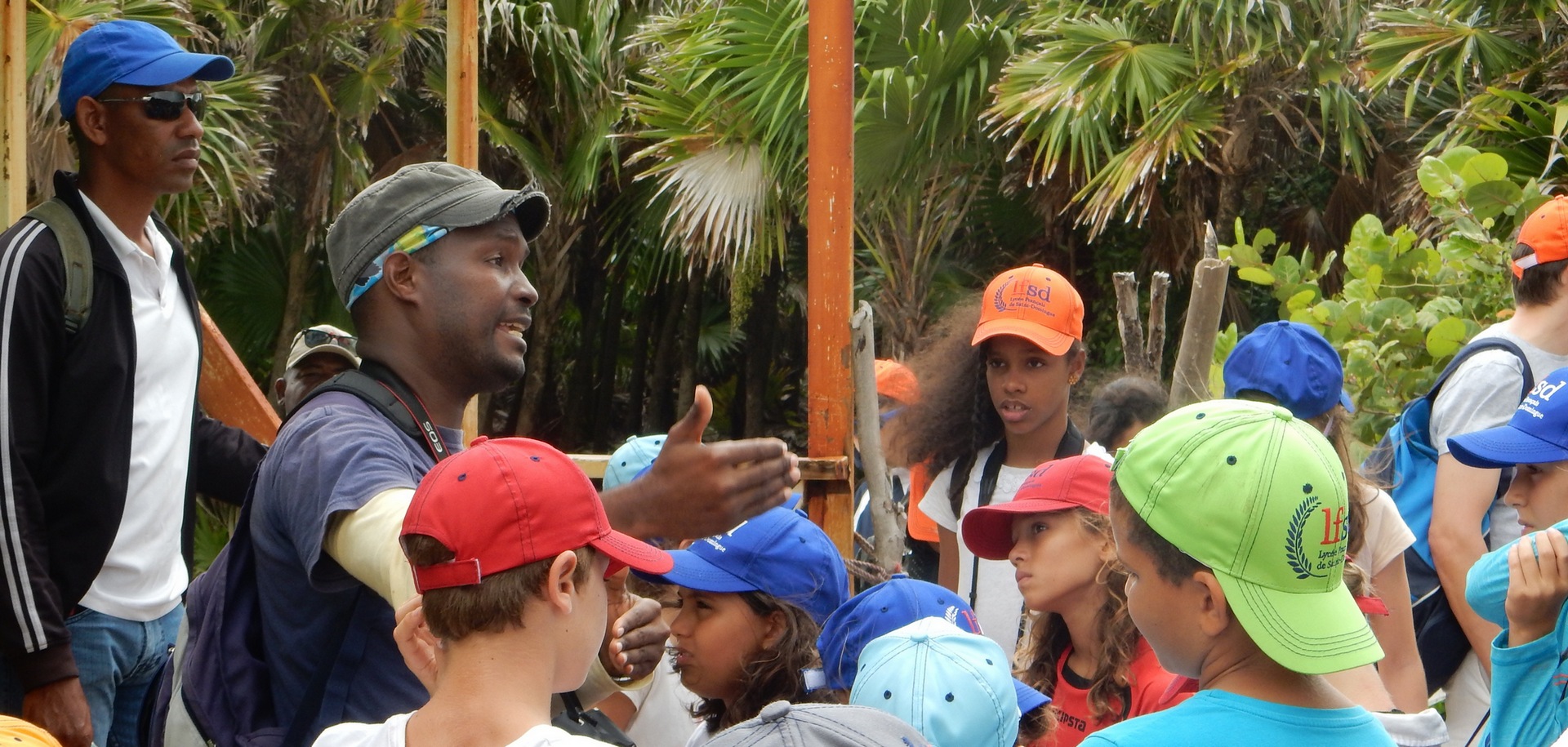 Grupo Jaragua works tireslesly to teach about nature and its threats. We do this in everyone we can, no matter the age.  We undertake educational activities in schools, fairs, field outings, museums, botanical gardens, or any other amenable place or event.   

We try to use fun and games to reach out to our audience. This inclues games, costumes and a lot of enthusiasm.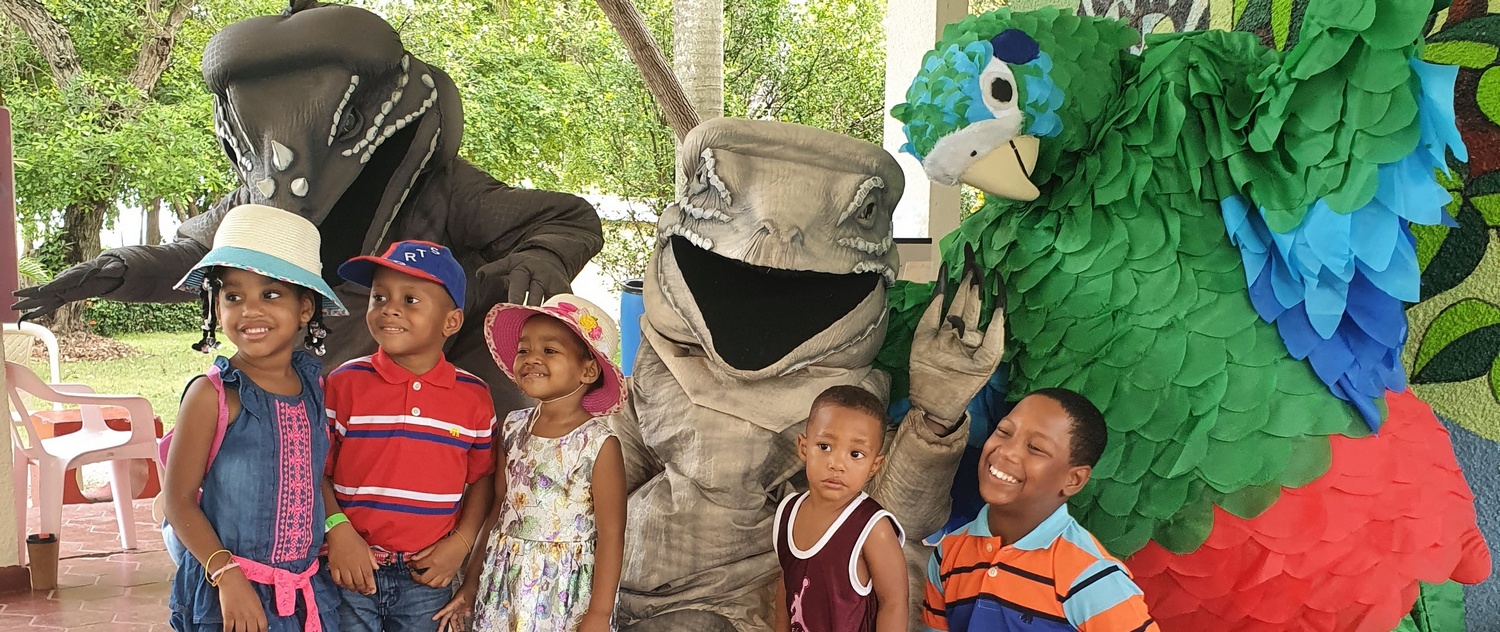 Our team includes experts in nature with a broad experience in environmental education. This includes part of our permanent staff, project-based staff and many excellent volunteers.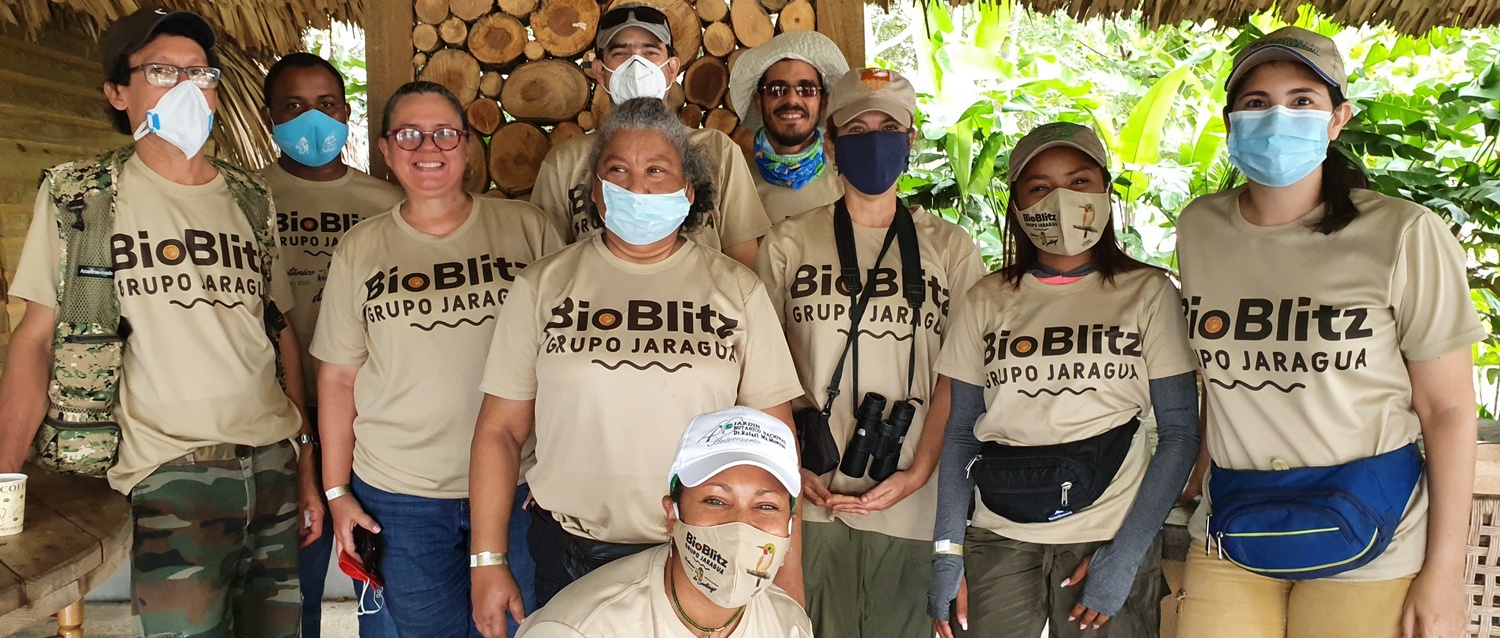 A lot of our work depends on high-quality educational materials, in terms of content and form.  To achiveve them, we join our knowledge to that of artists, authors, graphic designers and publishers.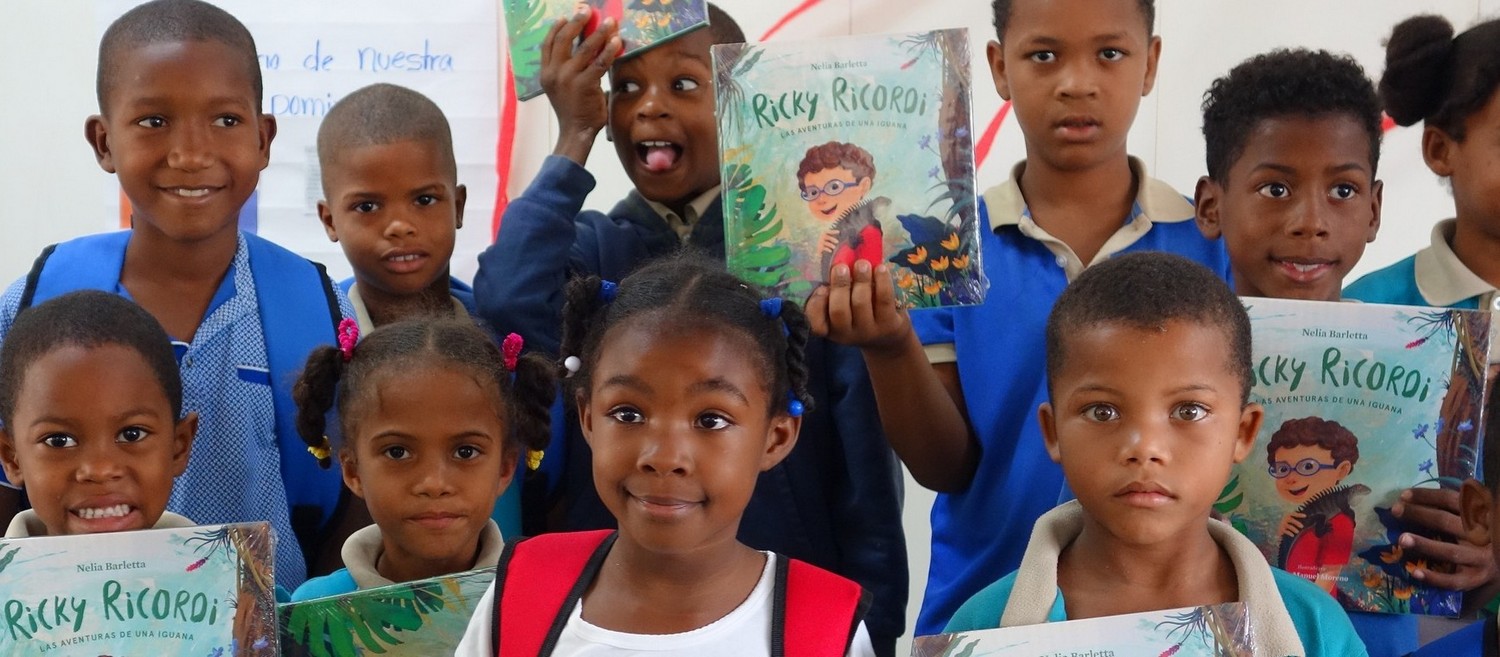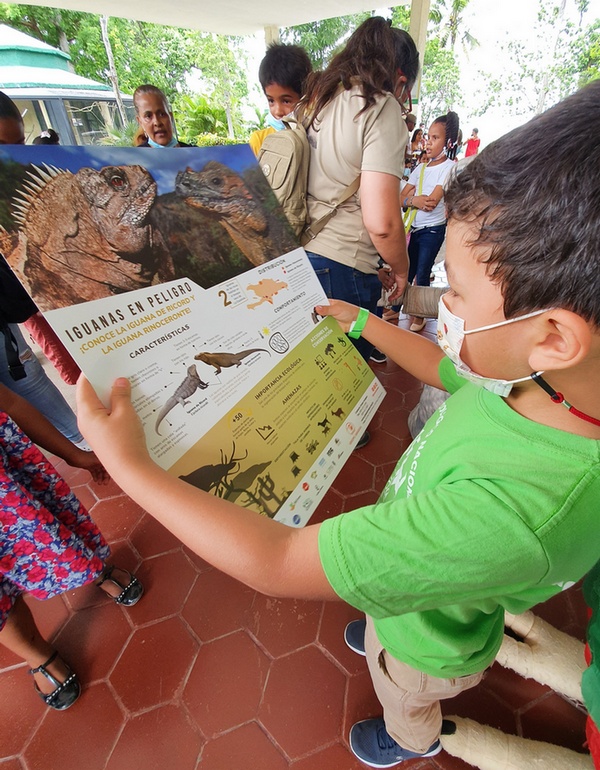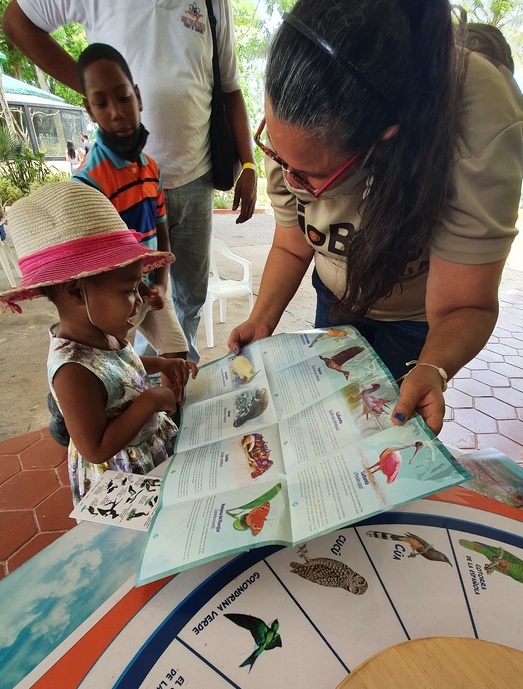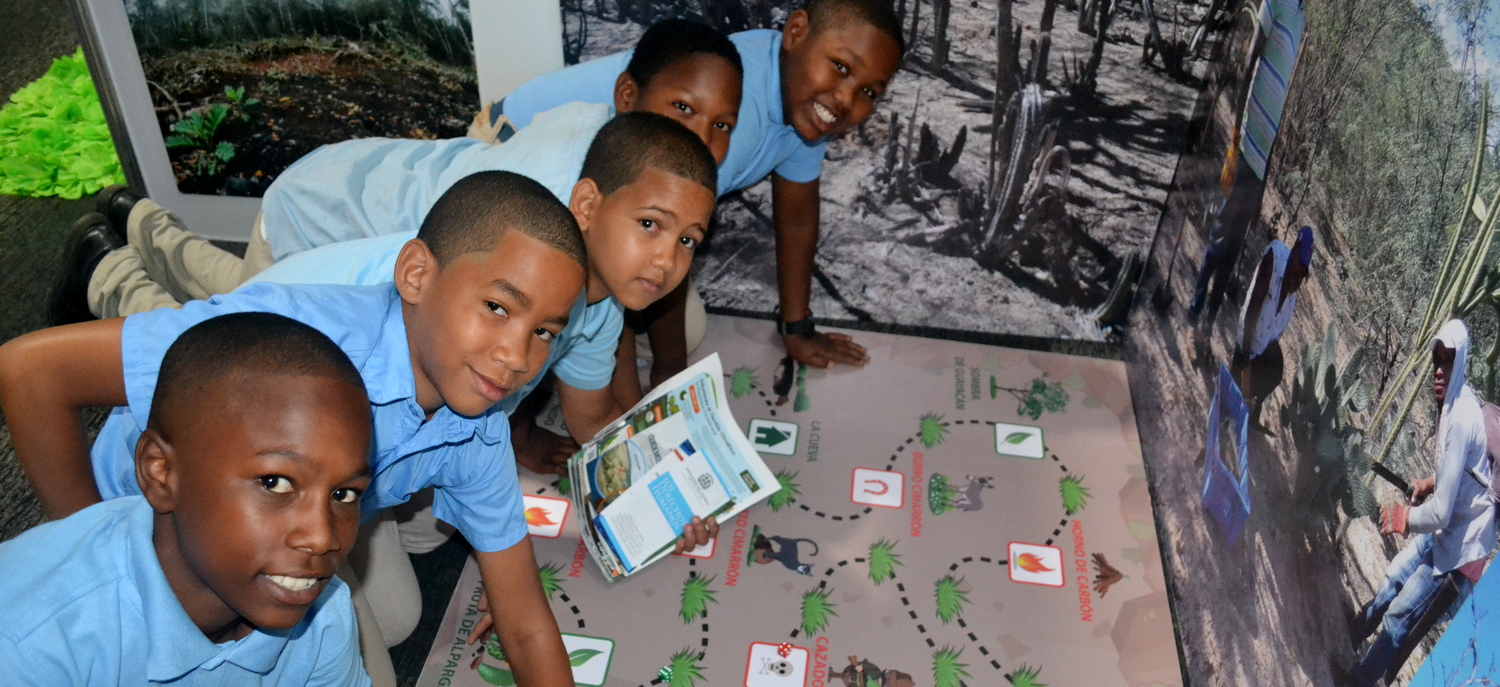 It´s never too early to start learning about nature. With patience and fun activities, we try to create awareness about nature that surrounds us to young children too.  This work is closely coordinated with schools and other educational institutions in the communities we work.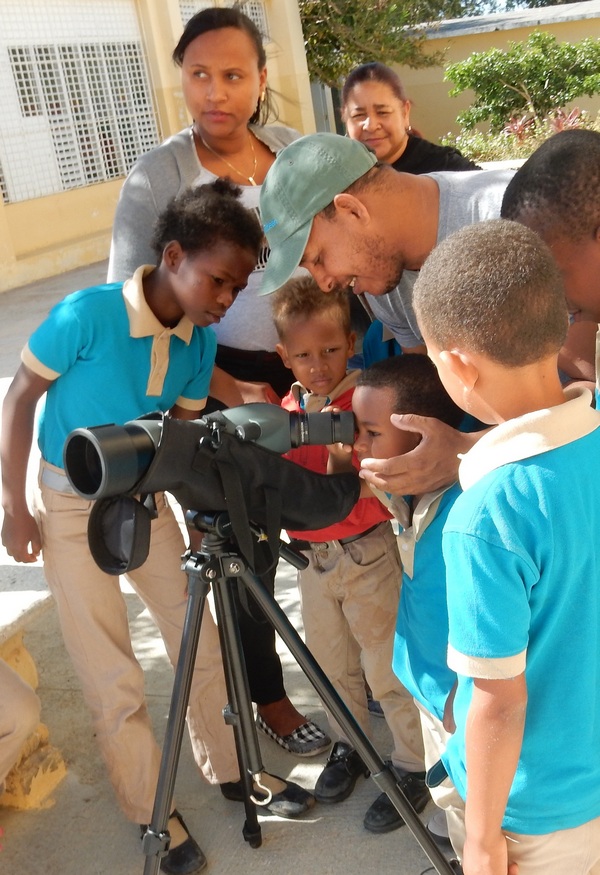 Outdoor activities are one of the ways in which we bring nature closer to people. These include birdwatching and nature walks, "bioblitzes" and scavenger hunts. They are all part of our efforts to promote citize science.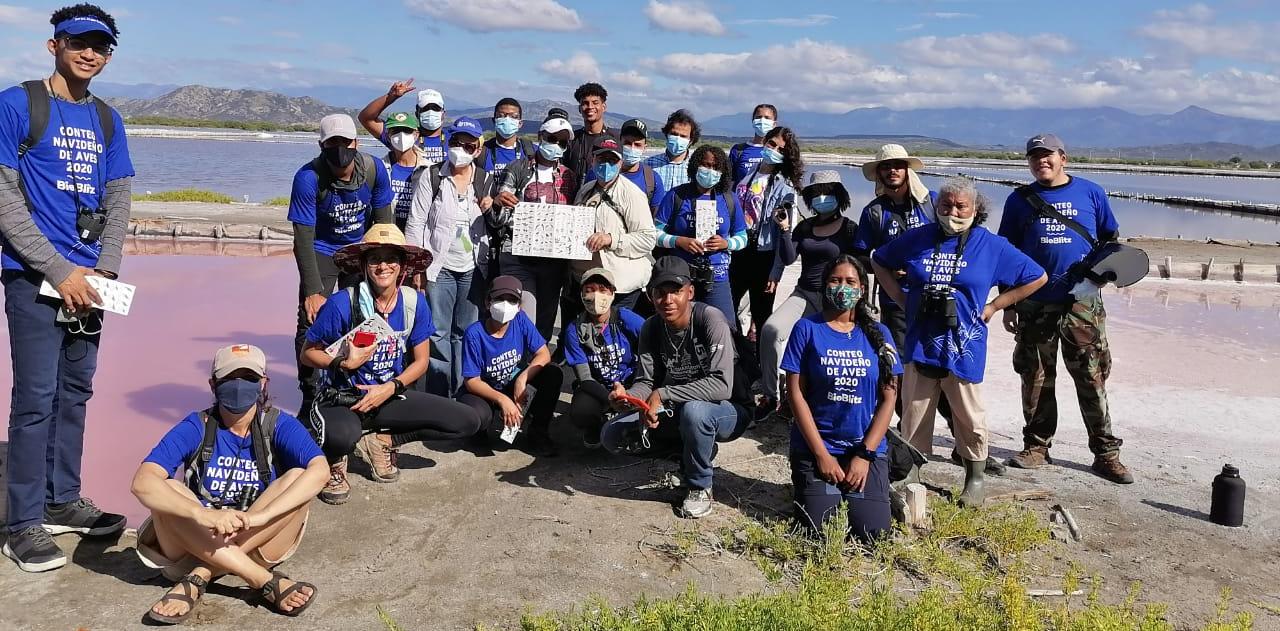 Species know no country boundaries… neither does our work!  We work with our Haitian colleagues to take nature lessons there too.