PERMIT THREATENS COTUBANAMA NATIONAL PARK, DOMINICAN REPUBLIC
On January 21st, an forest area inside Cotubanamá National Park (formerly Del Este) was bulldozed to make way for tourist resort project called  Leaf Bayahibe in the Guaraguao sector, south of Bayahibe (La Altagracia Province). Especifically, the project is located on the coastal stretch of the park that suffered a changed of management category in the protected area law of 2004 from IUCN category II (National Park) to IV (Protected Landscape) motivated by the same Spanish corporation acting today, Globalia, owned by Juan José (Pepe) Hidalgo (see more details here). 
However, the area kept being managed as a sector of the national park, and a Ministry of the Environment Resolution from 2018 explicitly banned the construction of permanent infrastructure inside the area. The area´s management also continued as before, as a sector of Cotubanamá National Park. Furthermore, the cleared area is located where the visitor center for the Park is. This center would be relocated to give way to the new resort installations, which according to key local informants includes a paved road reaching as far south as Palmilla.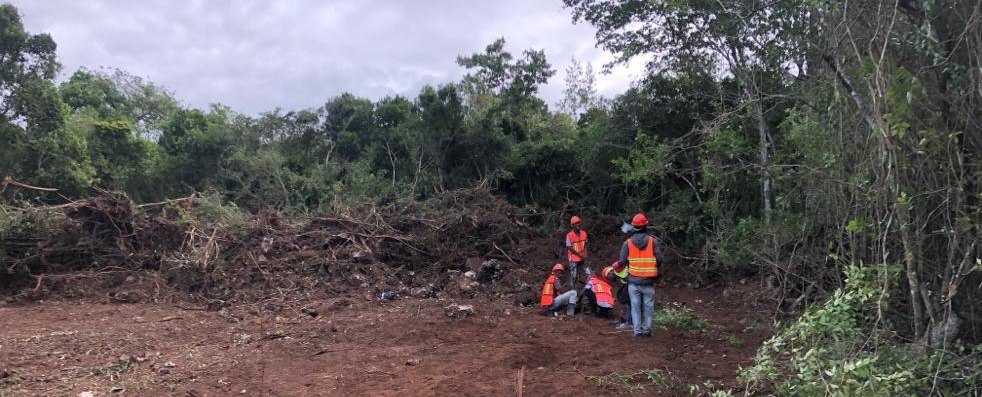 Grupo Jaragua is part of the Coallition since its inception, as well as (but many are joining everyday):  UASD Environmental Comission (CAUASD), the Academy of Sciences of the DR, the National Environmental Assembly (ANA), Acción Verde,  SOSAmbienteRD,  Latin American Agroecological Movement (MAELA),  Macorís Verde, Universo Verde, Campamento Loma Miranda, Insituto of Lawyers for the Protection of the Environment (INSAPROMA), and the National Council Against Climate Change  (CNLCCC). 
Follow the hashtag #SOSCotubanamá  in social media, as well as the instagram account @coalicion.areasprotegidas.rd (see here our press release  from 20200123 and  from 20200127).