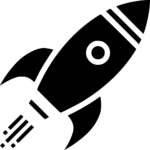 Contribute to the conservation of biodiversity  and associated ecosystem services in Hispaniola Island, in collaboration with local communities and using the best available science.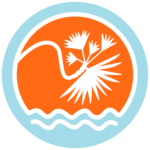 Our logo represents terrestrial and marine ecosystems of Jaragua National Park, highlighting one of its endemic (unique) species, the Cabo Rojo fan palm (Coccothrinax ekmanii).  Our logo has a special meaning to us, since it was designed by our great friend and naturalist,  Amaury Villalba, who departed too soon.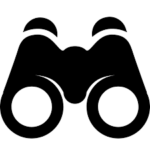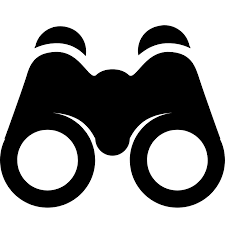 Be part of a country, region and world where nature and people live in harmony, with equity and sustainably. 
Diversity: We respect and work with all persons regardless of their gender, nationality, ethnicity, age, religion, political sympathies, sexual orientation, education or any kind of handicap.
Responsible management: As recipients of governmental and donor funding, our staff and directive board are committed to the managing expenses responsibly to ensure the maximum impact.
Transparency: We publicly report our financial management.
Excelence: We strive for our work to be of the highest quality possible.
Sustainability: We work for community development and try to minimize or mitigate any negative environmental impacts ensuing from our activities.
Evolution and adaptation: We try to incorporate lessons learned, new and better practices with scientific evidence to our work and decision making, as well as respond to external changes in order to reach our mission.  
Rights: All human beings have a right to live in a healthy environment
Biodiversity: The conservation of biological diverity is essential for the wellbeing and sustainable development of human beings on Earth
Heritage: All species native to a territory have a right to live as they are part of an irreplaceable heritage for humanity
Participation: Participation of communities, especially those adyacent to high biodiversity areas is crucial to achieve their conservation, and must be prioritized for any access and benefit sharing, direct or indirect that might derive from it.
Protected Areas: Protected areas are one of the best tools for conserving biodiversity.
Authorities: Collaboration with national and local authorities is essential to achieve biodiversity conservation on the long term.
Process and Results: Our work is results-oriented, with measurable indicators.
Actors: To fulfill our mission, we work with all actors involved in conservation and biodiversity issues, including governmental, civil society, local communities, businesses, media, international / multilateral organizations and academia.
Participation: All our staff and members are welcome to participate in decision- making.
Binational relations: We collaborate with organizations and individuals from Haiti as our partners in conservation of Hispaniola´s  biodiversity.
Climate change: We take into account the vulnerability of biodiversity and local communities to climate change and our work is oriented towards mitigating and adapting to it.